Scalping strategy for trading, means a trader opens a purchase or selling deal with a pair of currency. He keeps the deal for a very short time that reaches a minute, less or more in order to make a simple profit. When can a dealer use scalping? What are its requirements? When should a dealer not use this strategy? What are tools that are used in trading with scalping?
Traders are depend in trading with scalping on opening a large number of deals, and making simple profits in every deal. this is the general concept of scalping.
What are conditions that the traders should use when trading with Scalping Strategy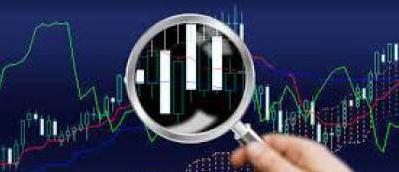 1- Trade with pairs of currencies that are lowest Spread, and highest liquidity, because if you open a deal, you will lose a spread whether the deal completed with profit of losing. So, it is preferable to trade with a pair of euro / dollar because it is always the lowest spread in Forex brokers.
2- Choose a broker for trading that allows using scalping in its contract conditions, such as EXNESS broker.
3- Choose a time frame that you will use, who wants trading with scalping strategy should use time frame through a second to 15 minutes at most.
4- Choose trading time, you shouldn't choose to trade with scalping at the moment of declaring strong economic data, change in pips at this time will be 50: 100 pips, and you are using a strategy aims to make 5: 10 pips as profits. You can know best time for Forex trading by pressing the following link Best Times and sessions' Dates in Forex
5- Choose trading tools, it is recommended using oscillator indicators. for example, use RSI indicator for those who will trade with scalping.
Requirements for trading with Scalping Strategy
Scalping is not suitable for all traders who use scalping strategy, should have high concentration. Scalping requires staying a long time in front of your computer in order to accurately following up of a chance to enter a deal. The traders, who wants to use scalping strategy, should have a fast reaction for what is happening in front of him, such as price motion or indicator change, so, he can get out of the deal before the price changes.
When should traders not use scalping strategy?
As we said before, scalping requires high concentration and fast reaction. So, a dealer shouldn't use trading with scalping when he is in an abnormal condition.
You shouldn't use scalping when you are tired, want sleep, angry, at home, can't concentrating, or want to do anything except trading, discomfort, and everything that influence upon your normal condition is against trading with scalping strategy.
Never trade when there is a declaration of economic data. Never trade on the last day of trading, on Fridays.
All these recommendations will help you to gain,
If the article is useful for you please share it by the icons of social media from the top of the page to benefit everyone.
And if you have any inquiry please feel free to write it in the comments box and we will reply as soon as we can, Thanks.