In part one of Forex Basic Terms , we explained currencies pairs, the price of buying and selling, spread and pip. In this part, we will explain daily volatility rate, pip value, and commission.
To more understanding of this part, you can review
Forex Basic Terms Part one.
Daily Volatility Rate: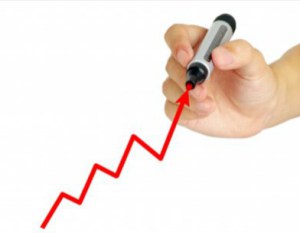 There is volatility in currency trading market every day. The average volatility for a pair of euro or U.S dollar is about 100 pips. It reaches 200: 300 pips in turbulent days. It reaches 50: 60 pips in quite days. A daily volatility rate for a pair of euro/ U.S dollar is 0.7 % to 0.8%. it reaches to 2% at most in the most turbulent periods. So that, currency trading market (Forex) is characterized by stability, especially basic currency that are euro, U.S dollar, sterling pound, japanese yen, and French franc. Forex market is a stable. There is no chance to trade with currency because, you will lose 10% or 15% of your stock. Unlike stock market where you lose 15% or more of the share value which you bought.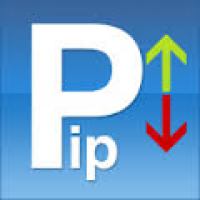 We will explain the pip value through a direct example for a pair of euro/ U.S dollar. If you want to buy 100 thousand euro, buying price for euro versus U.S dollar is 1.5220, what will you pay?. You will pay 152200 dollar. If this pair has raised about one pip and become 1.5221, So, 100 thousand euro equals 152210 U.S dollar.
Pip value in a 10 thousand euro deal equals one U.S dollar. Pip value in 100 thousand euro equals 10 U.S dollar. Pip value in a million euro deal equals 100 U.S dollar, and so on.
Commission: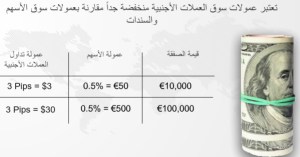 Commission in foreign currency exchange market is considered very low compared to commission in share market. For example, in share market; if you want to trade by 10 thousand euro, you will pay 50 euro as a commission. Commission in share market is 0.5%. If you want to trade by 10 thousand euro in Forex currency trading market, you will pay 3 pips which are 3 U.S dollars.
If the article is useful for you please share it by the icons of social media from the top of the page to benefit everyone.
And if you have any inquiry please about Forex Basic Terms  feel free to write it in the comments box and we'll get back and publish it, thanks